Everyone is missing live music and the great concerts we were going to see this summer.  Classic Rock 98.1, The Forest City London Music Awards and the London Arts Council are proud to help will that void with Made in London powered by the Carpenters Union Local 1946.  A charity concert in support of the London Food Bank and the London Artists Relief Fund Wednesday, July 1st at 6 pm on Classic Rock 98.1, ClassicRock981.com, Facebook, Instagram, and FCLMA. 
100% of your donations will be going to support The London Artist Relief Fund which provides support to working musicians in our community who have been unable to earn a living due to the Covid-19 Pandemic. And The London Food Bank provides food and other resources to those in need in our community, and due to the Covid-19 Pandemic, the need is greater than ever.
Six local bands, performing some great live classic rock songs from bands that were supposed to tour this summer, and some that we wish would tour!  Texas King, Sneaker Club, Lost in Japan, The Kate Channer Band, Brother Leeds & Howzat.  Join us this Canada Day for a world-class virtual concert that is "Made in London."
[button link="https://www.canadahelps.org/en/charities/london-arts-council/campaign/made-in-london/" target="_blank" color="(choose color1, color2, or color3)" size="(medium)"]Click Here to Donate[/button]
OR text DONATE to 519-679-3733.
---
Featured Bands: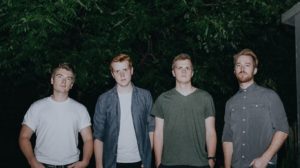 Lost In Japan

Preview Concert: June 17, 2020 at 7Pm

Lost In Japan offers an escape from monotonous trials of everyday life. Once lost in the magical world they offer, you won't ever want to leave. Their music could best be described as powerful indie pop-rock, drawing similarities to artists such as The Arkells and Tokyo Police Club.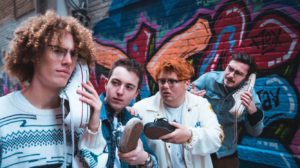 Sneaker Club
Preview Concert: June 19, 2020 at 7PM
Sneaker Club boasts tasty melodies, relatable lyrics, high energy shows and mind-blowing yo-yo tricks, Sneaker Club is sure to knock your socks off!
Howzat
Preview Concert: June 22, 2020 at 7PM
Out of the Forest City, London, Ontario, HOWZAT is a 5 piece high energy Rock band. HOWZAT released the debut single and video "STORM" in Sept 2015 and since then haven't stopped!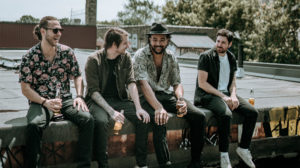 Texas King

Preview Concert: June 24, 2020 at 7PM

Texas King formed during the early months of 2013 while attending college in London ON. They first began performing at house parties but soon decided to pack up the van to bring their fiery live show on the road and into the clubs, earning them a reputation for their high-energy rock shows.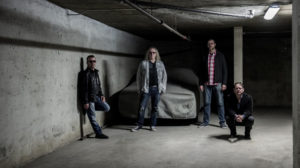 Brother Leeds
Preview Concert: June 26, 2020 at 7PM
Brother Leeds is a four-headed old-time rock-n-roll band from southern Ontario, drawing influences from The Tragically Hip, Stones, and the Black Crowes. Their no-nonsense style blends pulse-pounding grooves and riffs with compelling lyrics, blurring the line between Abbey Road and abattoir.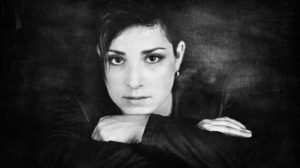 Kate Channer Band

Preview Concert: June 29, 2020 at 7PM

Kate Channer is an experienced professional rock performer with elements of pop, punk and rockabilly. She presents a commanding stage and will carry you with her powerful voice and musical talent through original music and cover tunes.